Educational activities were carried out in the farming community, which took the form of people's universities combined with community pastoral care.
Report on the action of readings for farmers of the diocese of Przemyśl in 1984 by Jan Musial
At the initiative of Msgr. Dr. Ignacy Tokarczuk, the Ordinary of Przemyśl, and with the help of Fr. Dr. Stanislaw Krzywinski, head of the pastoral department of the Przemyśl curia, a campaign of lectures on Polish culture in the broadest sense (political, literary, philosophical and social) was launched in March 1984 for farmers attempting to establish their state ministries in some centers of the Przemyśl diocese under the guidance of some of the more enlightened priests.
.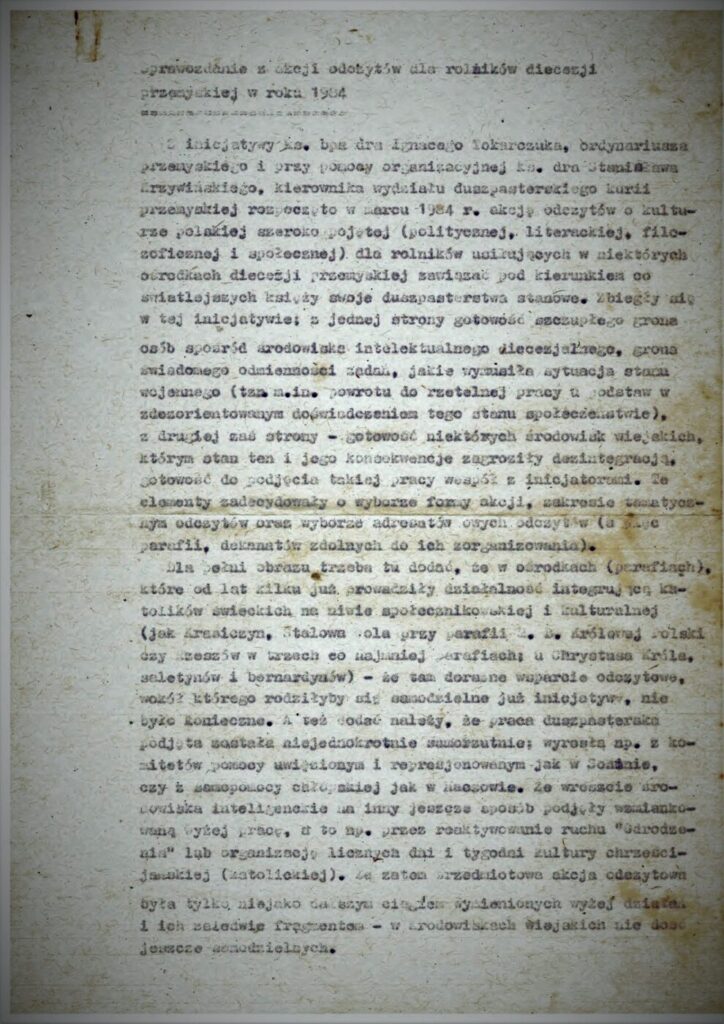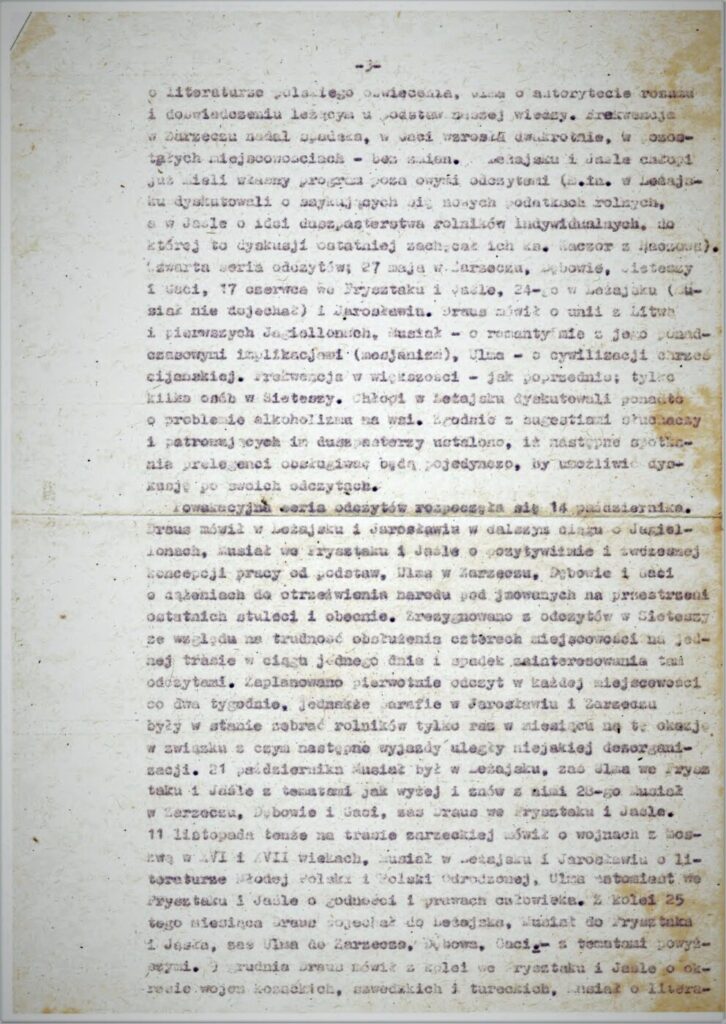 Apostolate of organized professional groups, seminar II (problems of peasant ministries)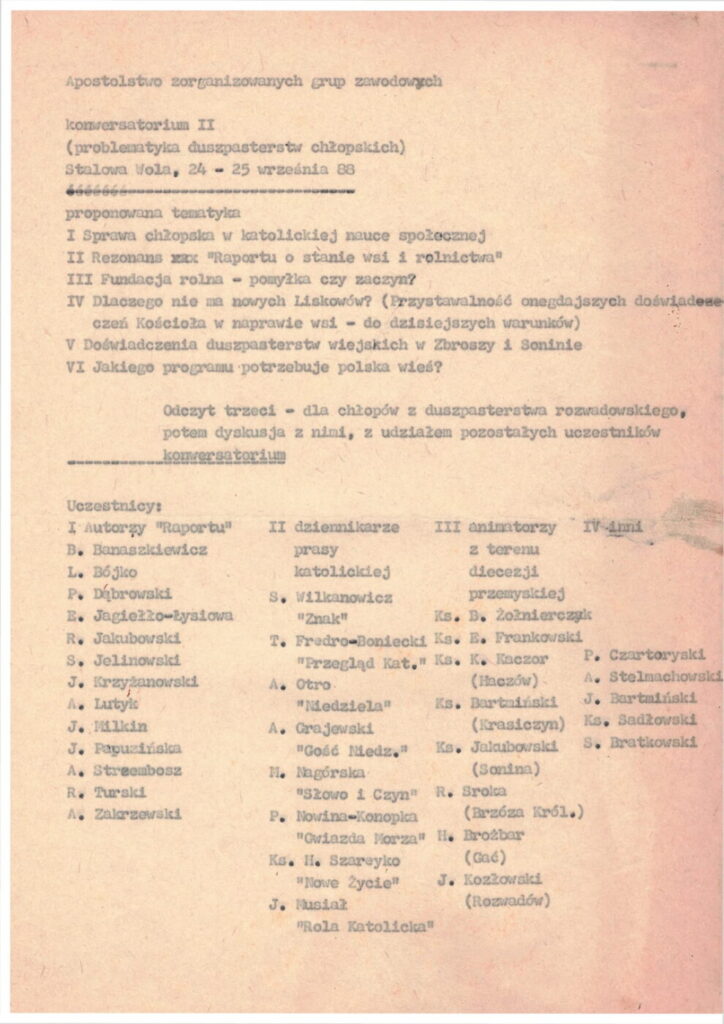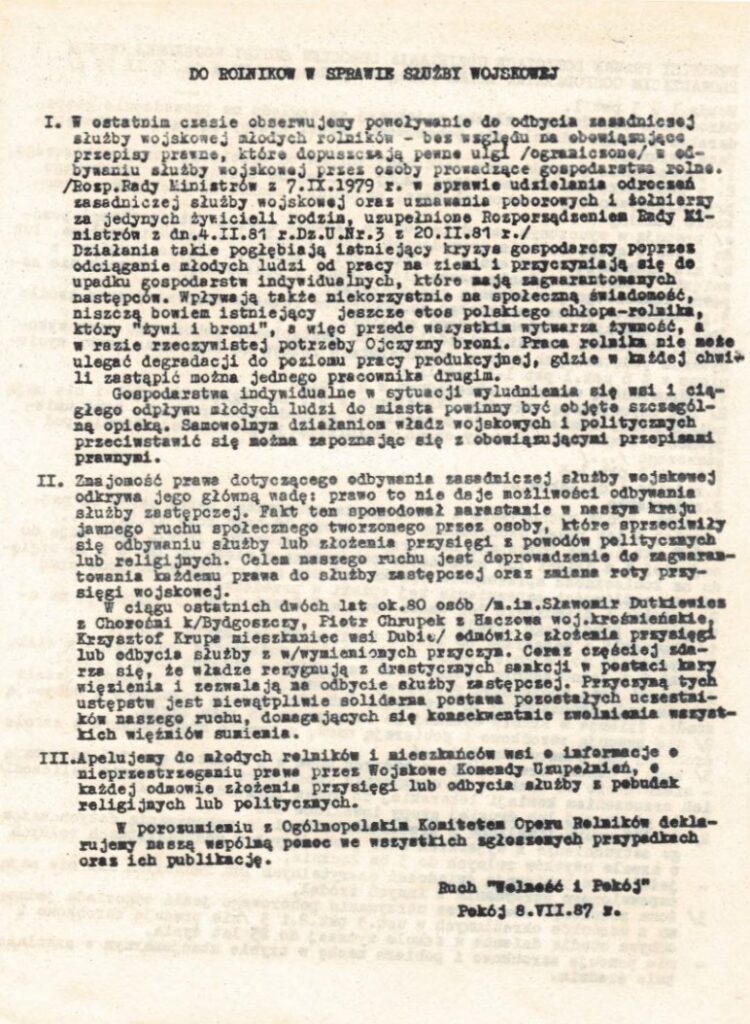 .
Excerpt from the exhibition catalog This is where Farmers' Solidarity was born, IPN 2021